MEDICA 2023 was held on November 13-16 in Düsseldorf, Germany. It is a world-renowned comprehensive medical exhibition, with more than 5,000 companies from more than 70 countries and regions exhibiting every year. As a wind vane in the global medical equipment market, it attracts more than 10,000 exhibitors and medical professionals to witness the technological innovations in the global medical equipment industry.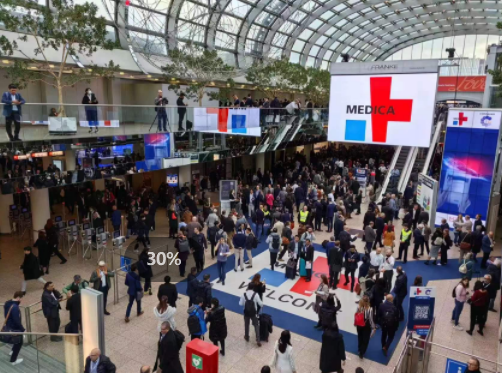 This year, as an old friend of MEDICA, Pushkang brought a number of star POCT products to MEDICA 2023, covering the fields of biochemistry, coagulation, veterinary, hematology and immunology, which attracted a lot of visitors to visit the booth to learn about the company's innovative achievements and services.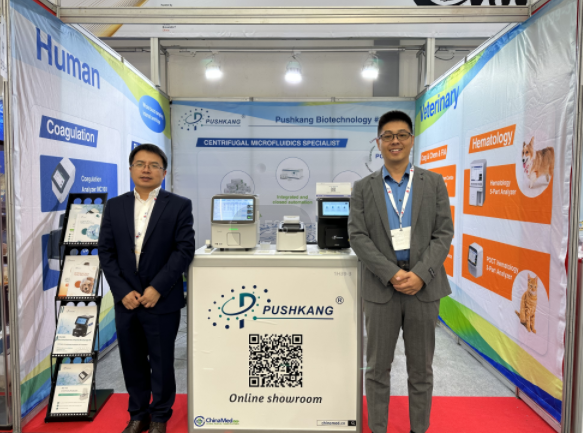 During the exhibition, the Automatic POCT Hematology Analyzer PB30 and Automated Chemistry Analyzer MS200, which were exhibited overseas for the first time, became one of the focuses of the exhibition, and new and old customers from all over the world came to Pushkang's booth to find out more about them. Other POCT products such as Veterinary Coagulation and Chemistry Combo Analyzer, Automatic Coagulation Analyzer, and Veterinary Immunofluorescence Analyzer also gained a lot of attention and recognition on the spot.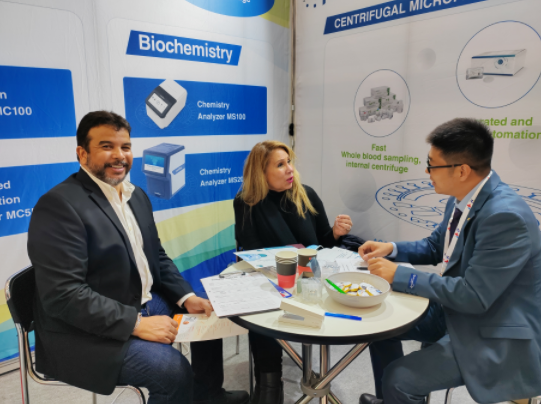 Pushkang team comprehensively demonstrated the cutting-edge technology and products, and received customers from all over the world with professional attitude and enthusiastic service spirit, so that customers could further understand the performance and advantages of the products. They spoke highly of the products and were looking forward to the company's technology and new products.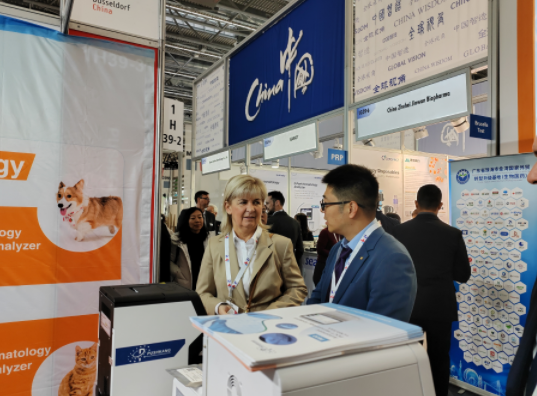 MEDICA 2023 is an important platform for Pushkang to communicate with new and old customers, and accelerates Pushkang's internationalization layout. With the mission of "Accessible health testing at your side", Pushkang is committed to providing advanced one-stop POCT solutions for global healthcare organizations, creating a new model of in vitro diagnostics, and empowering global human health.
---
Post time: Nov-17-2023